Valuable Links
These are a few of our favorite web site links.
Click on the heading title to visit the site...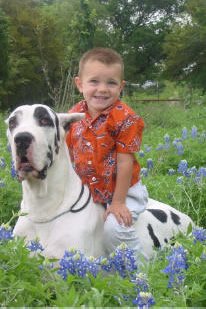 This is a comprehensive source for Great Dane information. The website (since 1999) includes a Great Dane Forum, a free newsletter and a plethora of other Great Dane specific programs. They also display links to the majority of Great Dane breeders, among which we are listed.
PAWS of Austin (Protection for Animal Welfare Services) is a non-profit animal rescue organization established in Austin, Texas for the purpose of providing refuge to stray and unwanted companion animals. PAWS breed expertise is Great Danes.